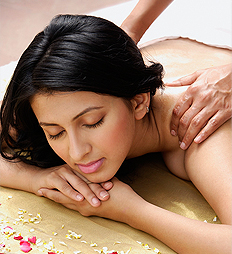 Welcome!
My name is Josh McClung and have been a practicing massage therapist for 5 years. In 2008 I began my education in the Clinical Massage Therapy program at Saint Paul College. After a year of training I obtained my massage therapy certificate and started in the field. While I began to build myself within the field I continued on with advanced courses to refine techniques and expand on knowledge. By 2011 I completed the advanced courses and received an AAS in Clinical Massage Therapy.

After working with multiple chiropractors & a well founded massage provider I have developed a very detailed and thorough approach to massage therapy. Looking to further myself professionally; I have now embarked on a new chapter of providing high quality, effective massage in the comfort of your home or office.
Popular Services

Home & Office Visit
Enjoy effective massage therapy in the comfort of your home or during your lunch break to rejuvenate for the rest of your day. Chair and table massage all at the convenience of your schedule.
Read More

Events & Weddings
Anything from birthday parties & graduations to weddings & girls weekends can be enhanced with on-site massage. Be the host with the most and give thanks by providing friends & family with the feeling of relief. Table and chair massage brought to you and your guests, wherever the occasion.
Read More
News & Events
04.16.16 Online booking
Enjoy the convenience of booking directly online starting today. Click "Book Now" to get started!